Home » History
Batana Rovinj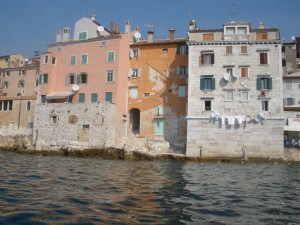 Batana – comes from the Italian word "Battere", which means beat or the sound coming from this flat-bottomed boat "Batana" when it hits the waves. The boat has oars and is driven by manpower, however, it is possible to mount a small engine. Its size varies from app. 4-6 feet depending on how large the workshop was, where the boat was built!
A museum has now been opened in Rovinj, for the Batana boat and its history, this is the only museum of this kind on the Istrian coast. This relatively small museum is worth a visit for both adults and kids. Here you get an insight into the history behind the boat, but also an insight into the life as a fisherman and the citizens of this charming Istrian town, who once lived from fishing, trade and small industry, today Rovinj, as most other towns in Istria are living from tourism.
The Batana boat was originally built in small shipyards (workshops) in the town of Rovinj, its special nature, with the flat bottom, makes it possible to sail close to shore without risking running on the rocks, when you are fishing. Batana dates back from the time when Rovinj and most of the northern Adriatic coast was under Venetian ruler ship, and the boat quickly became popular in larger parts of the Venetian empire, especially the fishermen's in the lagoons near Venice adapted the boat.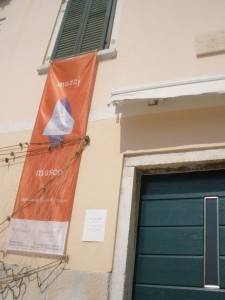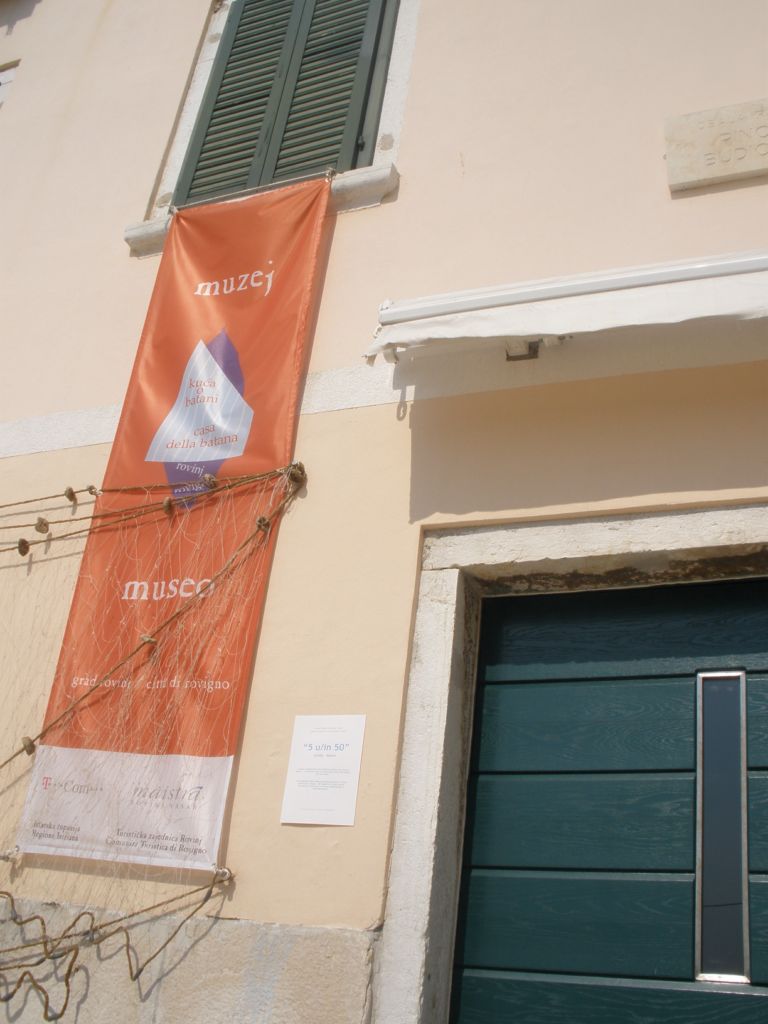 Today there are not many active fishermen left in Rovinj but the association behind the Batana museum keeps the fisherman traditions alive. A part of the tradition consists of cosy togetherness in a room where the fishermen once met "Spacio"', here they exchanged experiences, told stories about the catch of the day. Drank wine and played cards.
During the tourist season Rovinj organizes various festivities and events where it is possible to experience the fishermen and their boats. If you want a special experience, you can book a trip with a Batana boat, accompanies by a local fisherman, who will take you for a trip from the southern port to the northern port of Rovinj – around the old city. This gives a whole unique experience of the old town, one can almost feel how it was, hundred years back in history, when people came from far and near to see the beautiful city, that meanders up the rocks facing the sea. The Batana boat trip can be combined with a visit to the old fishermen's meeting room "Spacio" where local wine and fish specialties are served.
Inquires for a Batana boat trip can be sent to info@sol-skin.com
Tags: Boat trip, Museum, Rovinj Sights, Stuff to do